Solliciteer
Meeting and Events employee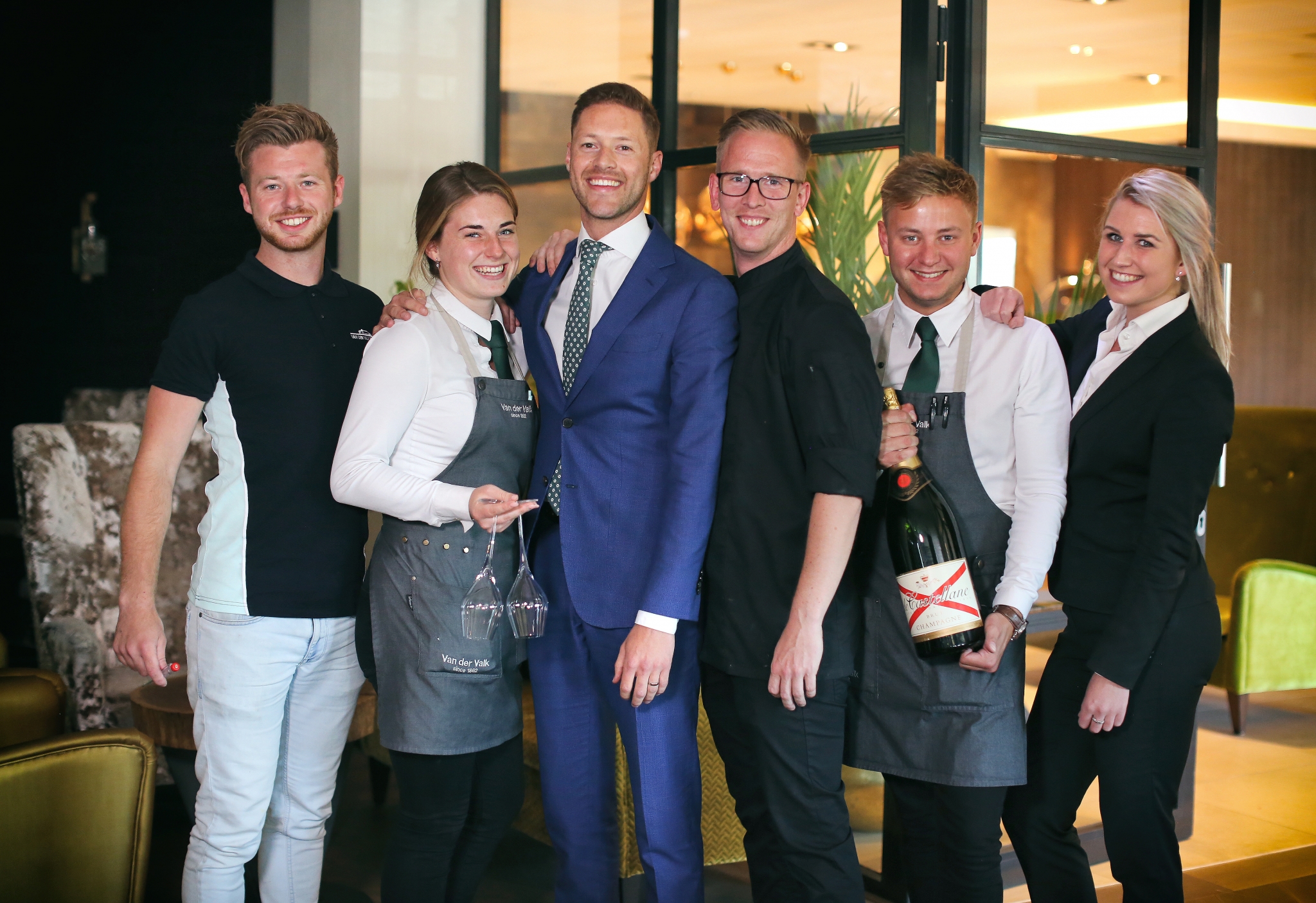 Are you representative, guest-oriented, motivated and handy with different types of equipment? Do you want to work with the best colleagues and are you looking for a new job? Stop looking and apply for a job in our hotel right now!
For our Meeting & Events department, we are looking for a (full-time) enthusiastic Sales & Events colleague! Hotel Oostzaan-Amsterdam is the perfect base for a meeting, training, course, trade fair or conference! In addition, we also organize celebrations and parties, such as a reception, lunch, wedding and the famous Live Cooking buffet.
Where are you going to work?
Van der Valk Hotel Oostzaan is looking for an enthusiastic and sociable person to fulfill this position. Do you want to work in a modern hotel with 144 rooms, a large restaurant, cozy bar and beautiful Banqueting rooms? Do you want to ensure that our guests can enjoy tasty dishes and drinks and that they will be served with a smile? If so, we would like to welcome you to the most hospitable family in the Netherlands! Hospitality, feeling at home, learning from made mistakes and enjoying your work... That's what it's all about for us. No day is the same, because as a Meeting & Events employee you can work at a party with 400 guests or during a small meeting. And everything in between of course!
What are you going to do?
Your goal is to put a smile on the faces of our guests every day. Together with your colleagues you make sure our guests have a fantastic experience during the event. No day is the same! What can you expect from a working day?
+ Preparing the meeting/banqueting rooms in the correct arrangement according to the guest's wishes;
+ Welcoming and guiding the guests to the right room;
+ You take care of the preparatory work for the lunch and serve it to all our guests;
+ Explain the facilities and services we can provide;
+ Actively thinking along about improving the quality of our services;
+ Performing operating duties during the Live Cooking Buffet (dinner or brunch).
Who are you?
+ An enthusiastic person;
+ Excellent command of the English language;
+ You don't want the same job every day;
+ You want to call your colleagues your family;
+ Experience in a Meeting & Events department and/or service is an advantage, but we are happy to teach you everything about it!
What's in it for you?
Everything is possible, if you want. And we want you! So we offer:
+ One weekendday off per week if desired;
+ Full-time contract for 40 hours per week (less hours per week certainly negiotable);
+ Fair salary in accordance with the Horeca Collective Labor Agreement (Horeca CAO) and your experience.
Are you experienced? Then we pay above the Horeca Collective Labor Agreement!
+ 25 vacation days per year when working fulltime;
+ A one year contract with the possibility of a permanent contract afterwards;
+ Fixed (days) schedule is possible, but flexible is also a possibility;
+ Variety due to the diversity of offerings for our guests;
+ Overnight stays at all Valk Exclusief hotels throughout the Netherlands for only €65 including breakfast per night;
+ Courses and workshops;
+ Discount on your sports subscription;
+ Free sports in our gym;
+ Discount on your health insurance;
+ An epic staff party once a year and fun team activities!
What are you waiting for?
Got excited? Nice, we too! We would like to receive your application trough the Application form (
Sollicitatieformulier
) or by emailing your resume + motivation to Myrthe Herzberg at Personeelszaken@oostzaan.valk.nl. She is also available if you have any questions.
So what are you waiting for? Come join the family!
Solliciteer
Acquisitie n.a.v. deze advertentie wordt niet op prijs gesteld.
Trefwoorden: Meeting and Events employee, Vacature, events, VMBO MBO HBO WO, salary, english, immediately available, Noord-Holland, Oostzaan, amsterdam, restaurant, meetings, job, breakfast, lunch, dinner, day time work, service staff, work, working


Contact informatie
Hotel Van der Valk Oostza...
Myrthe Herzberg
Westeinde 1
1511 MA Oostzaan
Tel: 020-8207600
Website:
Ga naar website